Cosmetic Dentistry
Make Your Dream Smile a Reality
Your premier cosmetic dentist in Lafayette, we love seeing the transformations that cosmetic dentistry can provide for our patients. They come to us with any number of issues with their smile, and they leave with a newfound sense of confidence, radiance, and of course a beautiful new smile. This is one of the most rewarding parts of what we do. Knowing we have the ability to drastically transform not only someone's physical appearance, but their confidence, self-esteem, and their life is what gets us out of bed in the morning. If you're not 100% satisfied with the appearance of your smile, the time is now to contact your Lafayette dentist to see what cosmetic dentistry can do for you.
Porcelain Veneers
If you wish you could transform your smile, without having to endure multiple time-consuming treatments, porcelain veneers might be a fantastic solution for you! Our patients who have opted for porcelain veneers are thrilled with their results. Teeth are whiter, straighter, and more beautiful than ever!
What are Porcelain Veneers?
Porcelain veneers are thin strips of tooth colored porcelain, bonded to the tooth's surface by your general and cosmetic dentist in Lafayette, Dr. Muse. Porcelain veneers can be a cosmetic solution for a single tooth that is yellow, worn, or misshapen, the few front teeth that show when you smile, or all your teeth for a total smile makeover.
Porcelain veneers at your Lafayette dentist are artfully crafted with such precision, things like color, shape, and translucency will be perfectly matched to your desired result. Your veneers will look naturally beautiful – no one will know you weren't born with them! Porcelain veneers are a long lasting cosmetic solution for a number of dental grievances, and are more stain resistant than natural teeth!
Are veneers right for me?
Porcelain veneers are perfect for correcting a number of cosmetic issues in one fell swoop. Porcelain veneers might be a fantastic solution for you if you suffer from:
Crooked or misaligned teeth
Gap teeth
Enamel damage
Small or large teeth
Gummy smile
Stained or yellow teeth
If you suffer from any number of the above concerns, we would love to speak with you about porcelain veneers. Give us a call today at 337.446.2397, or schedule a consultation online. We want to give you a beautiful, radiant smile that is sure to turn a few heads.
---
Teeth Whitening
Are you looking for a little smile pick-me-up, without doing anything drastic? Maybe your morning coffee routine has finally taken a toll on your smile. Maybe you're just looking for a way to get back your youthful glow. Teeth whitening at your Lafayette dentist office is a quick and easy way to give yourself a deserved confidence boost.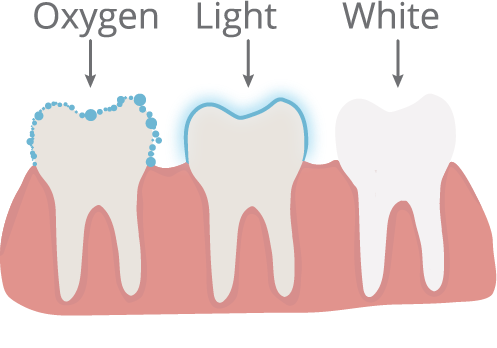 Teeth Whitening Options
Our highly skilled team at your Lafayette dentist is proud to offer two options for professional teeth whitening. If you have tried over-the-counter or drugstore options that don't deliver the results you are looking for, or just want to get it right the first time, one of our professional teeth whitening treatments is sure to deliver.
KöR® In-Office Bleaching
The KöR® professional whitening system is one of the most advanced, most effective teeth whitening treatments on the market today, and offers stunning results in just three to four visits to your Lafayette dentist. KöR® uses high potency peroxide gel and trays to deliver maximum results. KöR® teeth whitening is ideal for adults 30 and over who have years of stain build-up, and thinner, less porous surface enamel, which is more difficult to whiten.
Take-Home Whitening Kits
Our take-home teeth whitening treatment is less potent and less intensive than the KöR® in-office treatment. This is an ideal, more affordable solution for younger patients whose teeth are more susceptible to the bleaching agents. Get professional grade whitening from the comfort of your own home, and without breaking the bank with our take-home whitening treatment from your Lafayette dentist.
Cosmetic Bonding
If you have minor imperfections in your teeth like cracks, chips, gaps, or discoloration, we can avoid the need for veneers or other more extensive treatments with a little bonding. We use a tooth colored resin to paint over the surface of the teeth to cover imperfections, build out chips, close gaps, and improve the overall color and shape of the tooth. Bonding is a simple, affordable, non-invasive solution that can make a big impact with a small change.
If you've been noticing the effects of aging, combined with some of your favorite vices – coffee, tea, red wine, tobacco – give your Lafayette dentist a call today at 337.446.2397 to find out what professional teeth whitening can do to give your smile a boost!